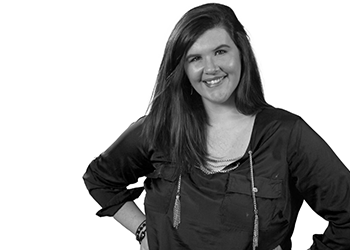 CEO | Owner
Brief info
A proud ORU grad, April first got her start in the industry as the Director of Marketing at a mega church in Oklahoma City. After 3 years, April wanted to venture outside of traditional church marketing and took a position as a media buyer at a large traditional marketing agency. While there, she studied under some amazing mentors and learned the ins and outs of traditional media buying. However, she really desired to grow in a deeper understanding of digital media. It was at this time that she started Slick Engine, LLC.
Most recently, April spent time in a contract role as the Director of Client Services for a digital fulfillment agency based in Oklahoma while continuing to grow her Slick Engine clientele. Digital marketing became her passion during this time and learning to grow in a client services department really shaped the future for her to embark fully on her own.
When not crunching spreadsheets, analyzing data, or reading the latest digital marketing research, you can usually find April sitting at a basketball game cheering on her two daughters, with her husband Nathan by her side. Other hobbies that April and her husband share are investing in real estate, surviving escape rooms, shopping trips at Target, and visiting wineries.
We sat down with April for a fun interview and asked her some questions. Here are a few of our favorites:
Q- What's your go-to productivity trick?
A- Walk away. I know that sounds counterproductive, but if I get stuck in a creative rut or have trouble focusing, I take a walk outside. I usually come back refreshed and ready to power through my day.
Q - If you could snap your fingers and become an expert in something, what would it be?
A - I would love to be fully bilingual in Spanish. I recently got started on the DuoLingo app and relearned a lot of what I lost over the years, but I would love to have a full comprehension of the language.
Q - Are you a dog person or a cat person (or neither)?
A - I am a dog fanatic! I am the person that stops for lost dogs. My husband says he has lost count of the number of dogs we have housed temporarily until finding their owners.
Q - What's your most hated household chore?
A - Laundry. It never ends. Is this even a question?