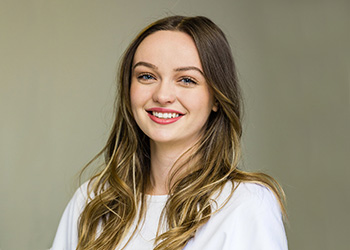 Digital Media Strategist
Brief info
Bailey is a 2020 graduate of Oral Roberts University with a Bachelors degree in Marketing. She discovered her biggest passions whilst pursuing her degree were people, creativity, and the betterment of business! She knew she loved the flow of business operations, but found that marketing was a fun challenge to business. Shortly after, she began the start of a career in digital marketing. She started working a couple of short-term contract positions in various industries to gain exposure to analytics, social media demographics, and design. These industries ranged from orthodontics, mental health, beauty (her favorite), and churches!
Through these contract positions, she found that digital marketing was a career path that would be a great fit for her. She enjoys analyzing data from various campaigns and benefiting organizations by capturing the "bigger picture" and turning it into their success for the long-term.
Bailey joined the Slick Engine team in 2022 to further her career on the paid side of digital marketing. She moved back to Tulsa from Canada to join our team and reconnect with her friends that she also considers family.
Here are some more fun facts about Bailey!
Q: Where were you born?
A: I am originally from Alberta, Canada. I grew up mostly there, but I've been privileged to live in both countries with dual citizenship and consider the US my home!
Q: Are you a dog person or a cat person?
A: Most definitely a dog person! I am obsessed with all dogs, I would say they're one of my great joys in life and I particularly love Frenchies!
Q: How would your friends describe you?
A: I think a lot of my friends think I'm fun, full of ideas, loyal, and genuine. I enjoy a great time with my favorite people and always want to make things light-hearted while still getting the job done!
Q: Who is one of your biggest inspirations?
A: My mom. She is always putting people first and full of life's many wisdoms. She has taught me so many things about myself and one of these being always staying in a mindset of gratitude!